Baxter & Woodman Natural Resources, LLC (BWNR) has extensive experience working within naturalized detention basins, wetland mitigation areas, rain gardens, forest preserves, public park areas, and other native landscaping areas. Whether an existing natural space needs restoration, a new corporate campus is trying to establish a sustainable landscape, or a homeowners' association is looking to manage community resources, we have expert sustainable solutions for every project.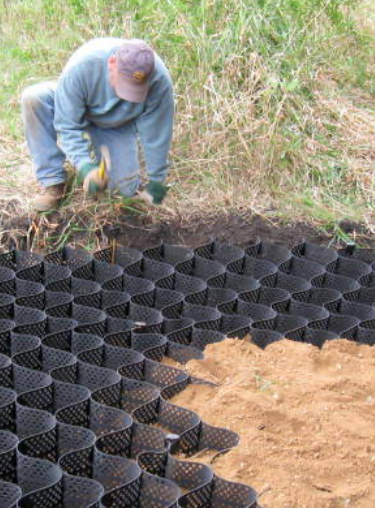 Services
Natural Resources Services List:
Consult on Natural Resource/Ecological Projects
Wetland Delineations
Maintenance Plans
Ecological Assessments
Maintain Natural Areas:

Prescribed Burns
Brush Cutting
Herbicide Application
Weeding
Planting/Seeding
Minor Erosion Control and Sediment Control
Minor Grading/Outfall Repair
Prescribed Burns
Prescribed burning helps "clean up" an area by eliminating the past year's materials. Less material build up allows the soils to warm more quickly in the spring resulting in quicker germination of native species and easier regrowth. Burning is recommended on a 3-5 year cycle for any native ecosystem. BWNR facilitates over 100 prescribed burns annually.
Kildeer Creek Drone Flight
Before Restoration
Kildeer Creek Drone Flight
After Restoration
Client Comments
Coilin was very knowledgeable and extremely professional and resourceful. He assisted us with documentation and meetings with the Army Corps of Engineering. He also offered us ideas and suggestions that enabled us to perform a better job.
Consultant
I appreciate everything Baxter and Woodman did to get the City a $9.0 million dollar loan while not on IEPA intent list. Your team worked through many obstacles but always came out the other side in a positive manner. I want to THANK YOU for leading your projects to the finish line allowing the City to be positioned to get the loan.
Village Manager
I've appreciated your patience in dealing with the native plants I'd inserted into the masses of invasive species! The knowledge you bring to this work as well as the ideas and cautions you've shared is helping to create an openness in our landscape that encourages the habitat we've wanted to create.
Property Owner