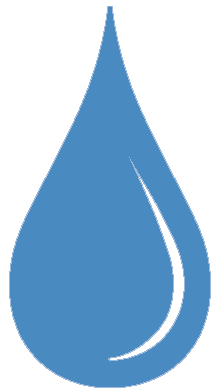 The B&W water group is committed to protecting and preserving the water supply.  Staffed by recognized experts in the field of water supply, treatment, and source protection, the water group concentrates on long-term system planning, design, construction, and operation of water supply, treatment, storage, and distribution systems. Our staff stays up-to-date on the latest information and develops targeted programs to help communities comply with regulatory requirements.
Risk and Resilience Assessments
The US Environmental Protection Agency (USEPA) signed the America's Water Infrastructure Act (AWIA) into law. This law requires that all Community Water Systems (CWS) serving more than 3,300 people perform a risk and resilience assessment (RRA) on their system. These assessments involve assessing the risks of manmade and natural disasters of every componenet of your water system including; supply, treatment, distribution, and storage.
Baxter & Woodman has developed an RRA approach that complies with the AWIA certification requirements to help CWS confidently perform a risk and resiliency assessment. With a site visit we can help identify potential threats and recommend countermeasures. Our team is ready and available to assist your community in meeting the AWIA certification deadlines.
Client Comments
I'm impressed with the effort, knowledge, and assistance you provided during the Water Modeling project. Well done.
Water Utilities Supervisor
Lisa and Tim did a great job on their presentation to the Board. They were very well prepared, spoke clearly and made it easy to understand. The Mayor was also impressed with the actual information from the study.
Village Administrator
The Board officially passed a five year rate structure based on your outstanding work. I appreciate all you've done to make this happen.
Director of Public Works