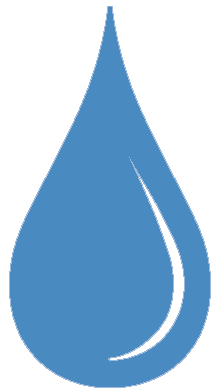 The B&W water group is committed to protecting and preserving the water supply.  Staffed by recognized experts in the field of water supply, treatment, and source protection, the water group concentrates on long-term system planning, design, construction, and operation of water supply, treatment, storage, and distribution systems. Our staff stays up-to-date on the latest information and develops targeted programs to help communities comply with regulatory requirements.
What to Know About PFAS
Per and Polyfluoroalkyl Substances (PFAS) refers to a family of over 9,000 man-made chemicals. You may hear specific acronyms like "PFOA," "PFOS," "GenX," and "PFBS". These all refer to specific types of PFAS. These chemicals share common properties that make them very useful in consumer products, such as microwave popcorn, fast food packaging, water resistant clothing, personal care products, and fire fighting foams. PFAS have become a concern in recent years because of new information about health effects linked to PFAS consumption and exposure. For more information, contact Megan Fox.
Let's Talk About Lead
The Illinois Lead Service Line Replacement and Notification Act requires all Community Water Systems (CWS), regardless of size, to assess each water service lines public and private side material. If lead or galvanized steel pipe is suspected or identified as a part of a water service line's material type, CWS's must comply with additional documentation, planning and replacement requirements. The Act has a series of compliance dates, requiring submittal to the Illinois Environmental Protection Agency and notifications to the Illinois Department of Public Health. For more information, contact Kaitlin Wright.
Baxter & Woodman is ready to help guide you through changing regulatory updates, reporting requirements, and funding sources for water system improvements!
Check out our new website for more information – gettheleadout.info.
Client Comments
I'm impressed with the effort, knowledge, and assistance you provided during the Water Modeling project. Well done.
Water Utilities Supervisor
Lisa and Tim did a great job on their presentation to the Board. They were very well prepared, spoke clearly and made it easy to understand. The Mayor was also impressed with the actual information from the study.
Village Administrator
The Board officially passed a five year rate structure based on your outstanding work. I appreciate all you've done to make this happen.
Director of Public Works