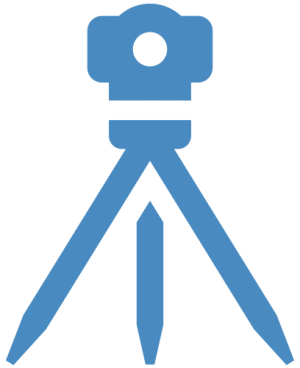 Baxter & Woodman's Survey Department is committed to staying on the cutting-edge of technology. Each staff member averages nearly 20 years of service, making them one of the most qualified survey departments in the Midwest. Services provided include Topographic Surveys, Hydrographic/Bathymetric Surveys, Boundary Surveys, ALTA/NSPS Land Title Surveys, Residential and Commercial Plats of Survey, Right-of-Way Surveys, Construction Layout Services, As-built Surveys, Dedication Plats, Easement Preparation, Legal Descriptions, FEMA Elevation Certifications, and Laser Scanning.
Baxter & Woodman's survey crews are highly educated in the proper use of Global Navigation Satellite System (GNSS) as a tool to establish horizontal and vertical datums. Understanding GNSS and its limitations are key for the success of any project, and Baxter & Woodman is a leader in the use of this technology. Digital levels are used for transferring vertical data on all control points providing high accuracy. Robotic total stations with data collectors are used to collect measurements. Our survey department uses attribute libraries within the data collector to enhance the descriptions of collected points. The library can be customized to meet your needs.
Baxter & Woodman's crews now provide laser scanning. See an example image below.

I sincerely appreciate your desire to meet the Village's objectives. Anthony and your firm have been extremely responsive to our needs in the Touhy and Harlem project. I look forward to working with you again.
Director of Economic Development