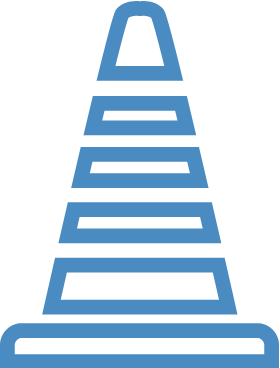 Our construction team is dedicated to precise project management, accurate material tracking, careful monitoring of the construction process and detailed record keeping of work performance and payments – our full range of construction administrative services ensures your project runs smoothly from beginning to end.
Construction Services Contacts

Craig Mitchell, PE
Vice President of Construction (Transportation)
Communication is Key
Construction Services is more than just observing work and counting quantities. Efficient and effective communication promotes successful projects. Our team is well-versed in communication tools that ensure an effective communication strategy. Our cutting edge public outreach methods can include project websites, E-blasts, social media engagement, visualization, informational videos, virtual public meetings and more.  Our virtual public meetings utilize cutting edge technology and are second to none in our industry.
View a recent Project Progress Update video below.
Client Comments
Jim has worked on several projects for us. He's proactive in anticipating impacts. He's done this so many times that he's usually telling businesses how he's going to solve potential construction issues before the businesses have even thought of them yet.
Director of Public Works
Thanks for all the informative calls from Brad. What a courteous and effective communicator!!!! He has been a blessing to me during the road construction. You are lucky to have him on your team.
Village Resident
I would like to point out the professional approach always provided to the homeowners by Jim. Jim and his team went out of their way to eliminate our problems and concerns. It's rare these days to run across someone who takes his job so seriously and can be counted on when needed.
Village Resident
I wanted to convey what a pleasure it has been to work with all of you on the Gravity Sewer System project. I would especially like to point out the rare qualities of your Senior Inspector Rick. In my 30 + years with the District I have never experienced an inspector with more technical knowledge, combined with a sincere desire and ability to communicate with both the contractors and public.
Engineering Inspector