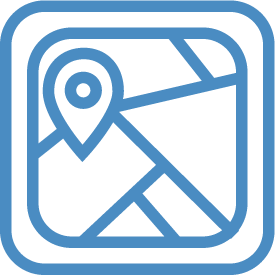 Offering a wide range of Geographic Information System services – from master planning and data collection through custom application development and personalized training. We strive to make GIS a success for communities and utilities using a combination of proven techniques, innovation, and exceptional customer service. Our goal is to help municipalities and public agencies work smarter with spatial technology.
Spatial Technology Services Contacts
Holistic Approach
Baxter & Woodman's Spatial Technology Group provides a holistic approach to each client's specific technology needs. Focusing on much more than just software and hardware, the group combines the power of spatial technology tools with Engineering, Survey, CADD, Drone, and Visualization expertise to provide comprehensive solutions for our clients. Our GIS services allow clients to not just see their infrastructure, but also to use that information to manage, plan, and analyze their assets.
Client Comments
I wanted to take this opportunity to commend Baxter & Woodman on their performance in transitioning our GIS from our previous service provider to the City/B&W. We were working against a hard deadline with a very compressed schedule and encountered several unforeseen obstacles during the process. The B&W team was able to keep the City up and operational with no gap in GIS services. Peter and Tom are very responsive, communicate issues as they arise, and look out for the City's interest with respect to workflow efficiencies and cost. We look forward to enhancing our GIS capabilities further with B&W's assistance.
Public Works Director