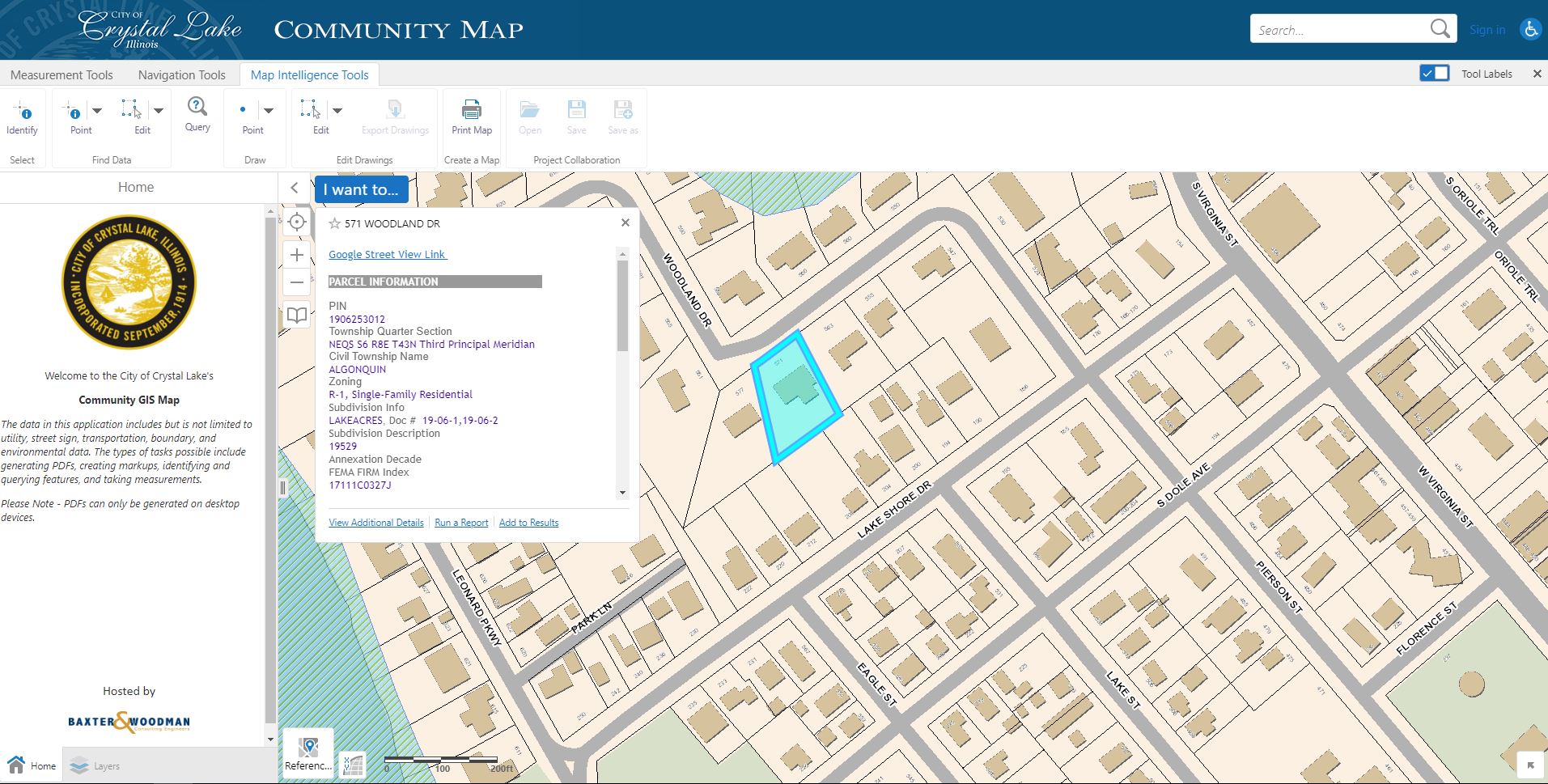 GIS Consulting Services
The City of Crystal Lake was in need of transitioning from a proprietary GIS data model into an industry-standard Esri-based GIS data model. Baxter & Woodman worked with the City to implement a conversion of the proprietary relational database to an Esri industry standard data model.
The City's goals consisted of:
Creating a highly robust web mapping application with complete City-wide access. The web application is designed to function on a departmental basis, where each department has access to their own GIS information.
Developing multiple task-specific maps for City field workers to replace and enhance the old field applications.
Creating web maps for public use, and specific internal staff needs.
Establishing connections between new standardized database and third Party Applications, including the Enterprise Permitting system and a Residency Verification App for the Park District.
Built on the latest Esri ArcGIS Server technology, the City now experiences faster map refresh times when using the office web maps and field apps. The City also has the ability to be more self-sufficient in managing their own data and editing certain data layers.
Location
Crystal Lake, IL