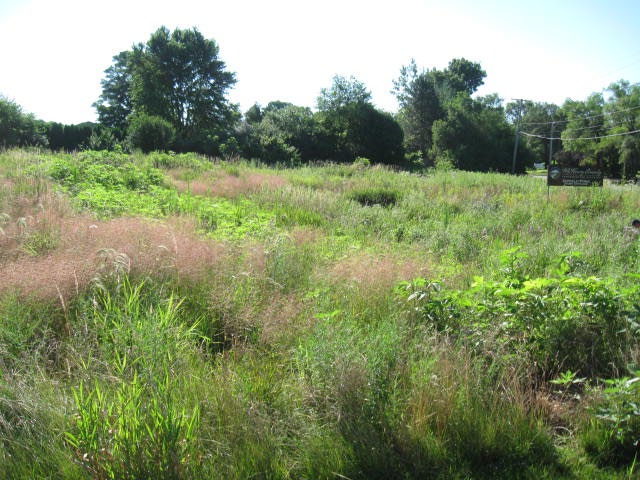 Dufield Pond Retrofit
Baxter & Woodman Natural Resources (BWNR) evaluated two detention basin rain gardens within the Dufield Pond Conservation Area. After evaluating the rain gardens, Baxter & Woodman Natural Resources identified that the rain gardens were installed with the wrong bio-soil mixtures. The original contractor had too much sand in the mixture. The vegetation that was installed had the wrong wetness value based on the soil mixture and drainage. Due to these errors, invasive weeds had taken over the basins.
McHenry County Conservation District hired BWNR to correct the issue. First, the invasive vegetation within the bottom and side slopes of the basin was removed. Additional plugs were added to match the existing drainage and soil conditions within the basins so that no bare spots or invasive weeds would take over the basin again. The area was also regraded adjacent to the rain gardens for better drainage flow. This area was also seeded with right-of-way lawn mix for the City of Woodstock. Maintenance continued for the next two years to establish these two rain garden detention basins. Once approved by the McHenry County Conservation District, the basins were handed off to their maintenance crews for ongoing yearly maintenance.
Location:
Woodstock, IL