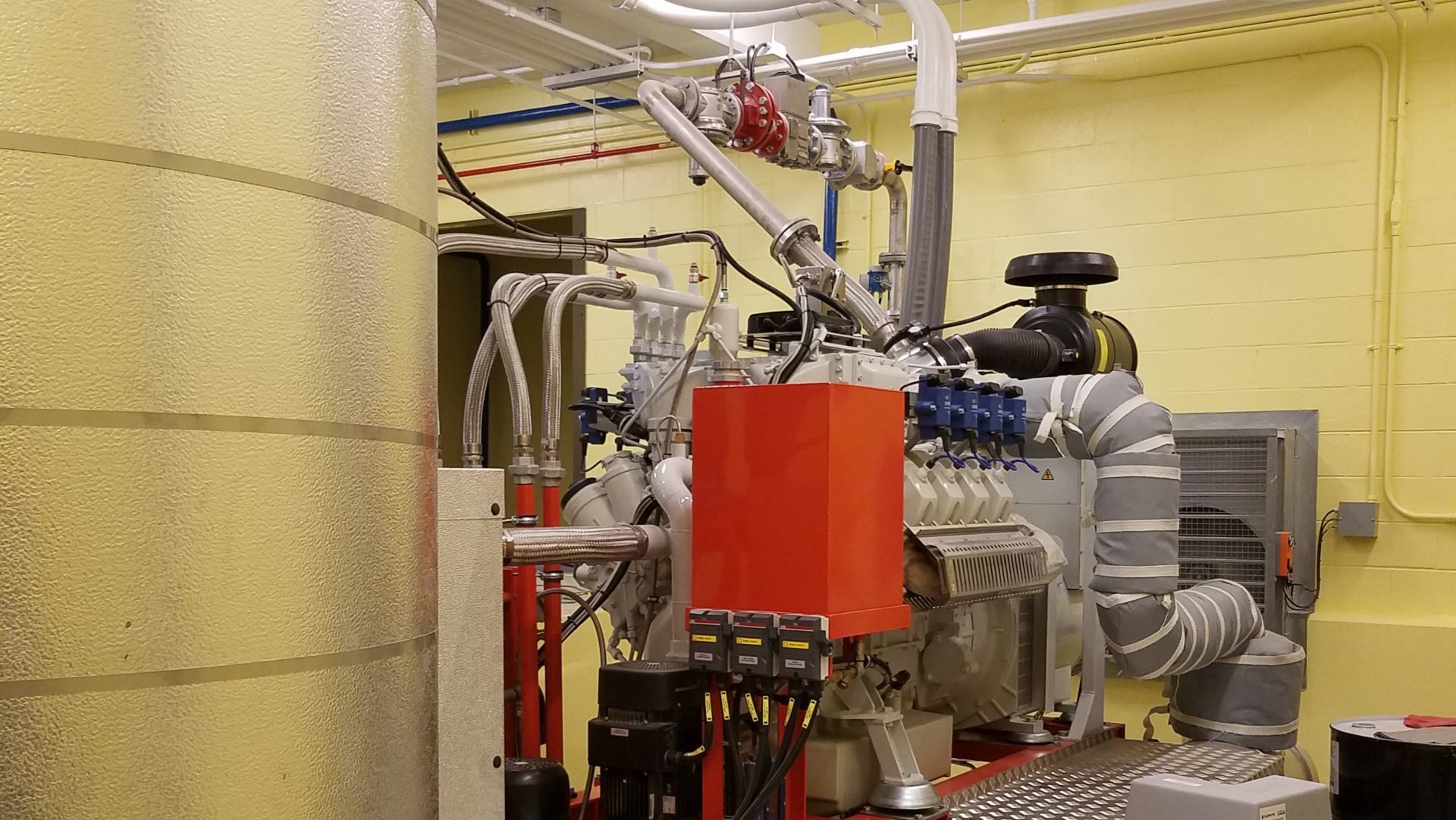 WWTC Energy Neutrality Improvements
Over the past 10 years, Baxter & Woodman has collaborated with Downers Grove Sanitary District to achieve a goal of energy neutrality at its 11 MGD wastewater treatment center (WWTC).
The first task in achieving energy neutrality was to implement improvements reducing the facility's energy consumption by approximately 30%. These improvements included high-speed turbo-blowers with advanced controls for secondary treatment, grit aeration improvements, lighting upgrades, and HVAC improvements. The District received multiple grants that funded the high-technology devices to help make treatment more efficient. After reducing baseline energy use through these energy-efficient projects, the District and Baxter & Woodman turned their attention toward options for generating renewable energy to offset total energy consumption at the WWTC.
Baxter & Woodman evaluated the sludge handling facilities and recommended improvements to strengthen the infrastructure that supports biogas-to-energy.
In 2011, the District opted to tackle energy generation in two phases. In Phase 1, the District pursued Combined Heat and Power (CHP) improvements to generate electricity and thermal energy from biogas. Baxter & Woodman worked with the District to implement a FOG receiving program to accept restaurant grease to boost digester gas production. The District has seen its digester gas production more than double due to the hauled high strength waste. The 280 KW engine-driven generator installed in Phase 1 was able to offset approximately half of the electricity used at the WWTC, while providing a major portion of the digester heat load.
Phase 2 of the energy generation improvements included installation of a 375 kW CHP system that was brought online in May 2017. The total electric generation capacity at the WWTC is now 655 kW, which is able to run all plant equipment during dry weather flow and also send electricity back to the "grid" for sale to electricity customers. May 31, 2017 marked the first day the District generated more energy than it used, with a goal of "net positive" over the next year.
The WWTC now recovers valuable energy resources and can produce as much energy as it uses. In recognition, the District has received a "Utility of the Future Today" Award from the National Association of Clean Water Agencies, the Water Environment Federation, the Water Environment Research Foundation, and the United States Environmental Protection Agency.
Location
Downers Grove Sanitary District, IL
Recognition
'Utility of the Future Today' Award

ACEC Engineering Excellence National Recognition Award

ACEC IL Engineering Excellence Honor Award

ACEC IL Engineering Excellence Best in Category

APWA Project of the Year