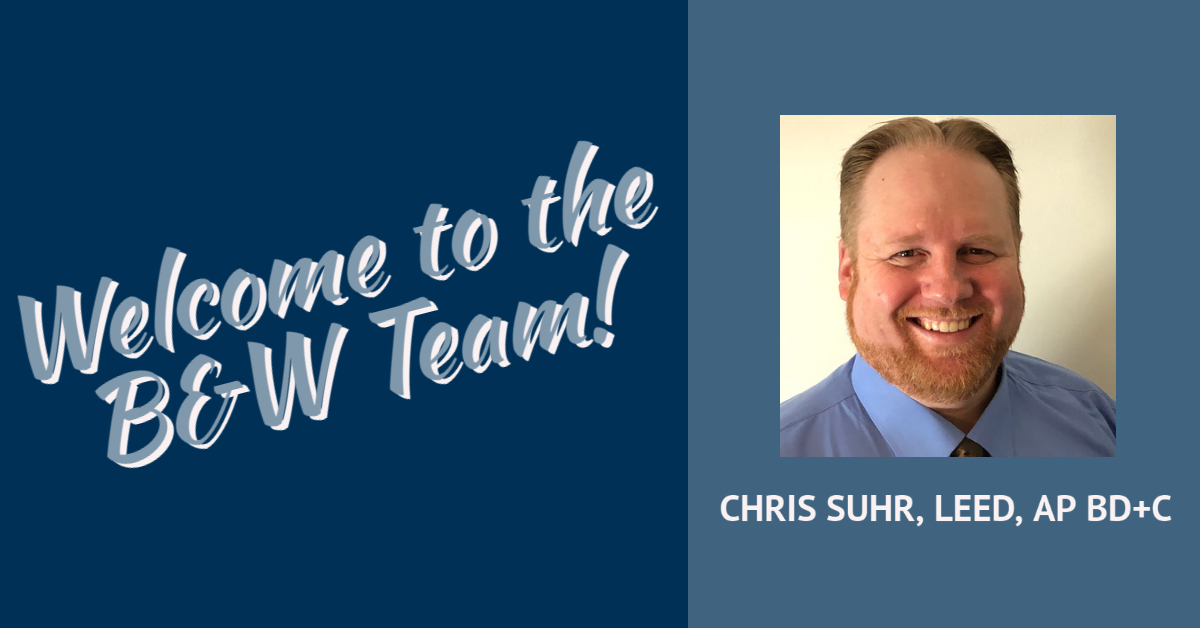 REVIT Designer Joins Baxter & Woodman
Mr. Christopher Suhr, LEED, AP BD+C has joined Baxter & Woodman Inc. Consulting Engineers as a REVIT Designer. Suhr brings 15 years of experience in planning, designing and graphical production for a wide variety of park district, municipal and industrial projects.
Suhr will use his skills to create 3D visual and models that will streamline the design process and allow operations staff to interact with design functionality and layout prior to project construction.
"The use of 3D design tools is becoming the new industry standard. We're excited to bring Chris onboard to offer our clients the best 3D models for water and wastewater projects." said Derek Wold, PE, Executive Vice President of Water/Wastewater.
Suhr has a Bachelor of Architecture from the Iowa State University College of Design and will be based out of our Crystal Lake office location.