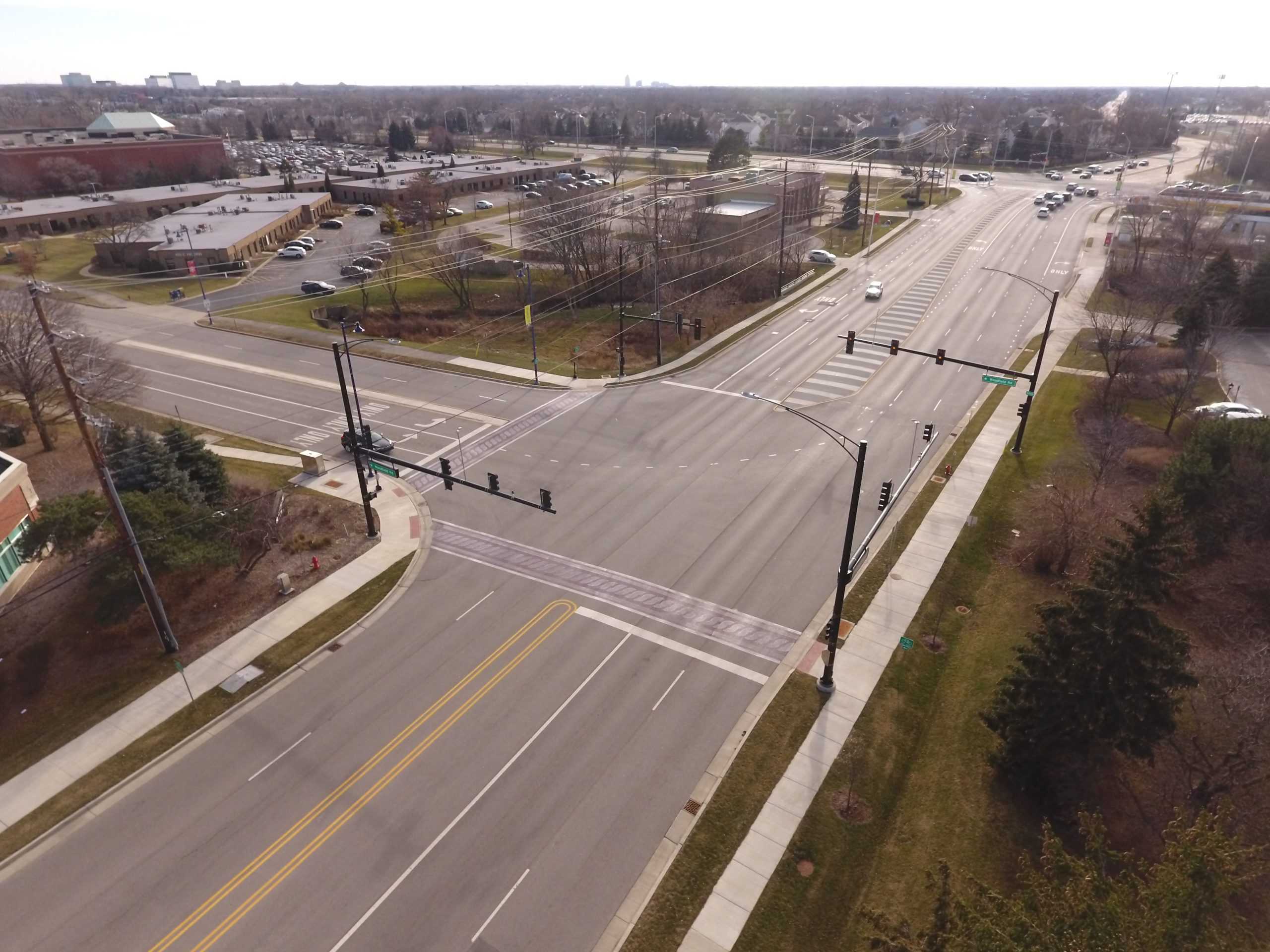 Plum Grove Road Phase II Design
Baxter & Woodman provided Phase II design services and right-of-way acquisition services for $6M improvements to Plum Grove Road between Higgins Road and Golf Road, a high-volume roadway that links the residential area south of Higgins with the commercial area to the north. The project was funded through the federal Surface Transportation Program.
The improvements included five-lane roadway reconstruction, resurfacing, lighting, culvert headwall improvements, traffic signal design, sidewalk and bike path improvements, new storm sewer, and water main improvements.
The improvements also included replacement/modifications to three traffic signals – two IDOT and one new Village traffic signal. Traffic signal and extensive underground infrastructure improvements required coordination with existing underground and overhead utilities. ComEd chose to relocate its facilities from overhead to underground, adding further utility coordination during design. Proactive communication, including field meetings was needed to enable timely relocation of utilities ahead of the reconstruction work, including working with ComEd to protect a buried high-pressure electrical transmission line.
Portions of the project are under the jurisdiction of Cook County and IDOT, requiring coordination due to complex construction staging for construction and driveway access. Culvert improvements were made to allow for improved sidewalk connectivity and included coordination with Illinois Department of Natural Resources, Metropolitan Water Reclamation District, and the U.S. Army Corps of Engineers.
Location
Schaumburg, IL