Old Elm Road Drainage Improvements
Baxter & Woodman was retained by the City to perform an analysis of the City's drainage system. The study was completed and contained recommendations for drainage improvements in ten critical areas throughout the City.
One of the recommended improvements included upsizing the storm sewer along Old Elm Road from Timber Lane to Green Bay Road and increasing inlet capacity along Timber Lane. The design project began with a detailed evaluation of the model where Baxter & Woodman was able to determine the City could realize a significant increase in level of service for a relatively small increase in project cost.
During design, Baxter & Woodman and City staff identified an upcoming watermain replacement project to be constructed along the same right-of-way. In order to minimize construction activities, the watermain project, and additional street resurfacing, was added to the Old Elm Road Drainage Improvement project. Performing the work during one construction season reduced the overall impact to the residents, and provided the City significant savings.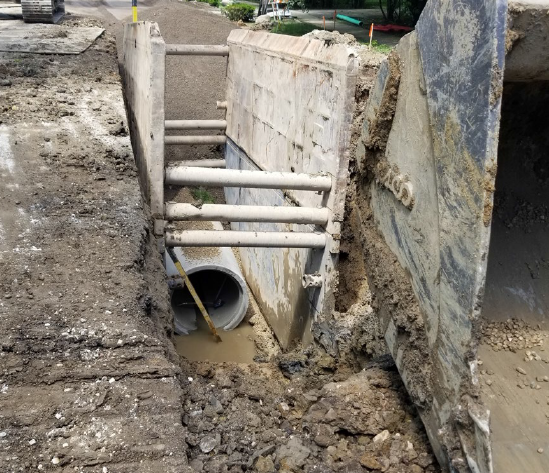 Location
City of Lake Forest, IL
Construction Cost
$137,000