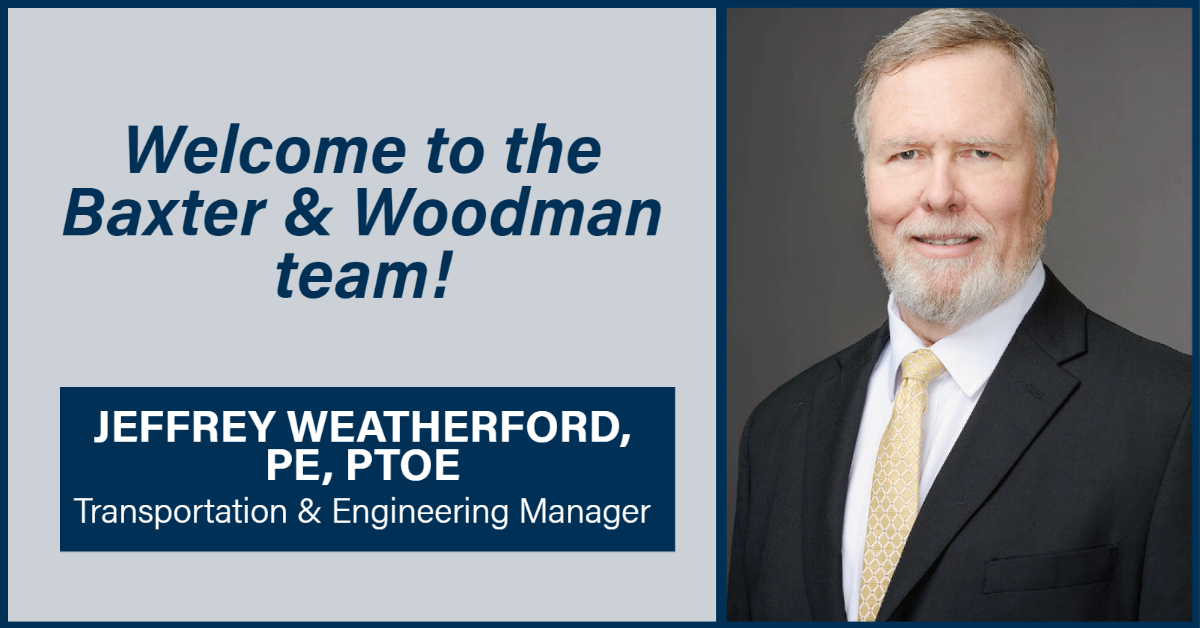 Jeff Weatherford, PE, PTOE, Joins Baxter & Woodman
Jeff Weatherford, PE, PTOE has joined Baxter & Woodman as a Transportation & Engineering Manager in our Florida region.
Jeff is a certified Professional Traffic Operations Engineer with more than 25 years of experience in public works, engineering, and public safety. He retired to Florida from Houston, Texas, where he served as the City's Director of Transportation and Drainage Operations. Since coming to Florida, Jeff has most recently been working with the Apopka and Lakeland Public Works Departments.
In his new role at Baxter & Woodman, Jeff will manage transportation and engineering production for our Orlando, Florida, office. His extensive traffic engineering experience—particularly in transportation planning, traffic modeling, traffic signals, and Intelligent Transportation Systems—will provide a valuable resource on projects for our clients in central and south Florida.
Please contact Jeff at 689-698-2304 or via email at jweatherford@baxterwoodman.com.