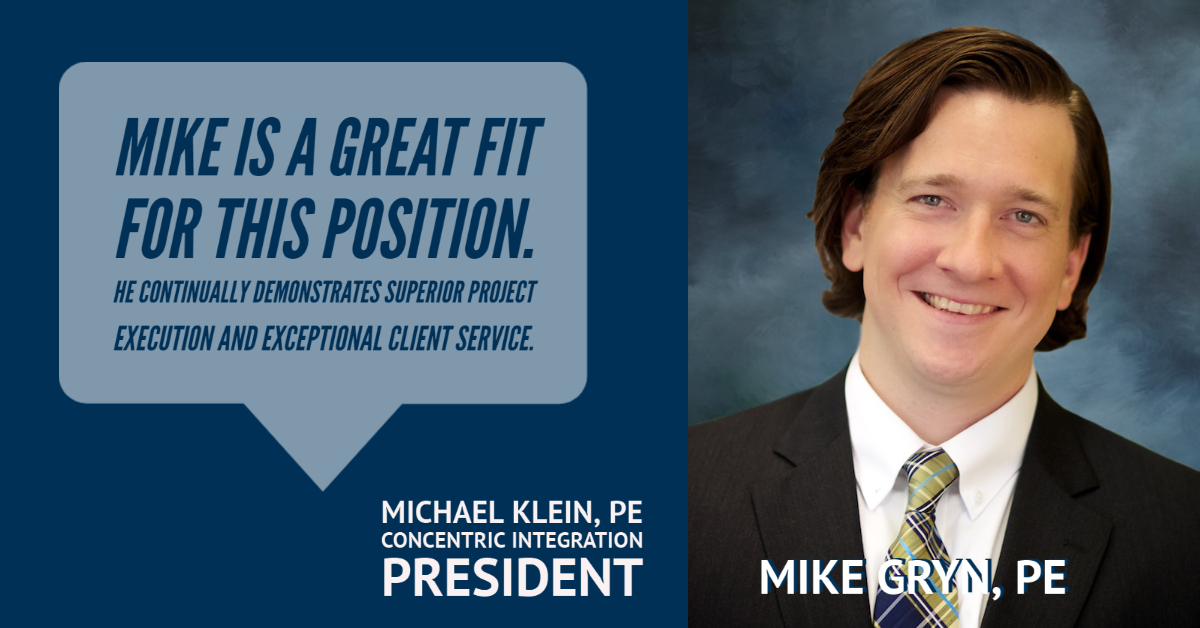 Concentric Integration Appoints Mike Gryn as Electrical & Automation Engineering Director
Concentric Integration, a wholly owned subsidiary of Baxter & Woodman, Inc., is pleased to announce the appointment of Mr. Michael Gryn, PE to Electrical & Automation Engineering Director. Gryn will lead a team of engineers focused on producing designs for sustainable, efficient operating systems.
"Mike is a great fit for this position. He continually demonstrates superior project execution and exceptional client service." said Michael Klein, PE, Concentric Integration President.
Gryn joined Concentric Integration in 2017 as an automation design lead. He is a licensed Professional Engineer, earned his B.S. in Electrical Engineering from Purdue University, and has an MBA from DePaul University's Charles H. Kellstadt Graduate School of Business. Gryn is based out of the firm's Chicago, IL office location.