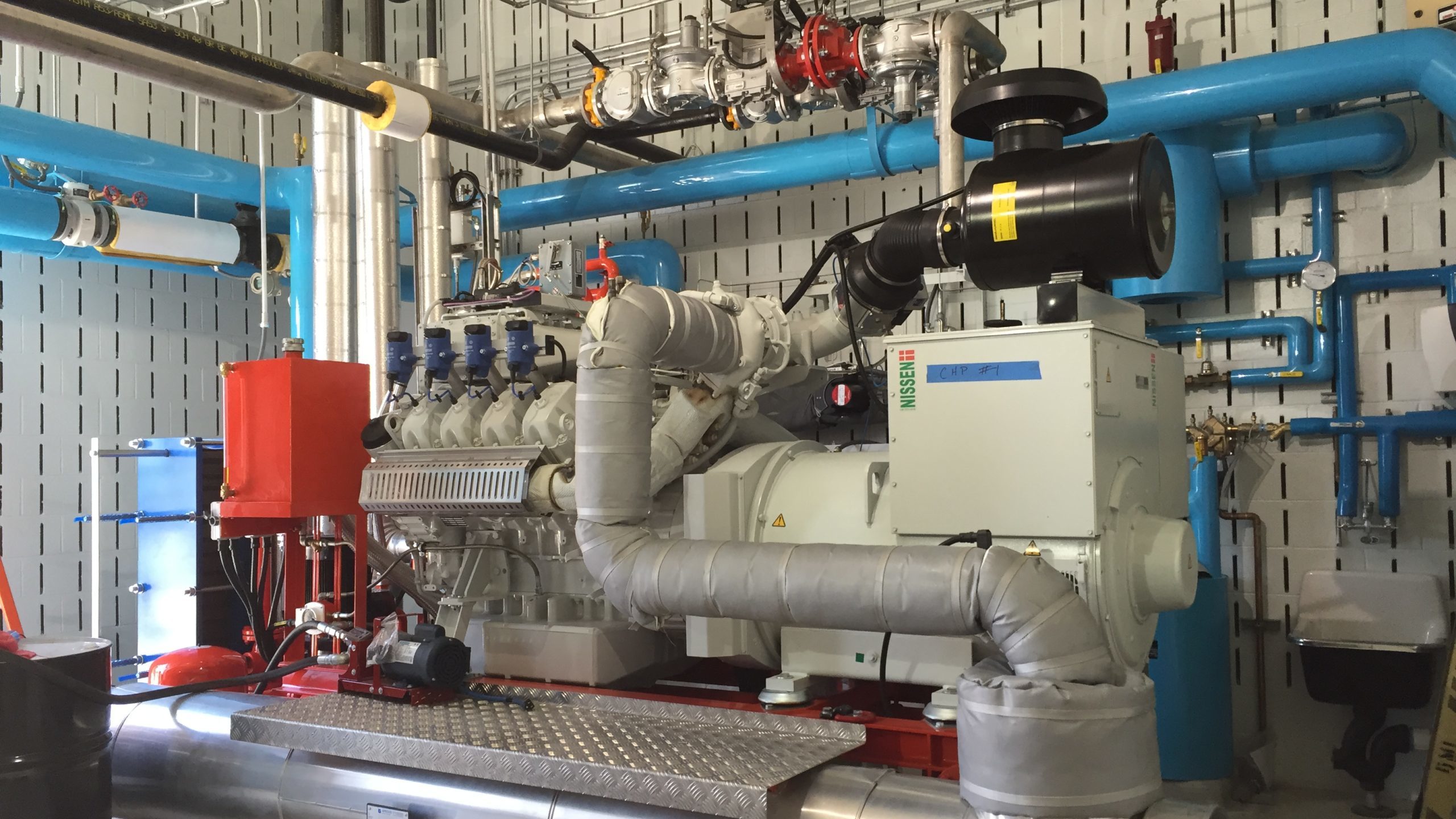 Combined Heat & Power Improvements
Baxter & Woodman was hired by Glenbard Wastewater Authority to take a conceptual CHP solution (prepared by the Authority in the grant application) and make it a reality. Limited timing was available in order to meet the Department of Commerce and Economic Opportunity (DCEO) and Illinois Clean Energy Community Foundation (ICECF) grant funding deadlines.
The design was approved by the Authority's Executive Oversight Committee and a Design-Build Joint Venture contract with Boller Construction, Inc. was executed.
Baxter & Woodman completed permitting and produced construction documents in just under nine months. Baxter & Woodman also performed construction and start-up services to help deliver the project on time and at budget. Finally, Baxter & Woodman procured instrumentation and performed control integration for the project.
At just below $5 million, this was one of the most challenging projects the Authority has undertaken and was successfully completed from start to finish in just under one year.
The Combined Heat and Power (CHP) Project at the Glenbard Wastewater Authority provides on-site generation of electricity and thermal energy using digester gas generated during the plant's anaerobic treatment process. Renewable fuel use offsets third party energy costs and works toward the Authority's goal of becoming a zero net energy facility.
The project included installation of two CHP units totaling 760 kW of electrical, 2.88 MMBTU/hr of heat generating capacity, a biogas conditioning system, and support facilities.
The project was designed, built, and operational using design-build project delivery in under 12 months, qualifying for nearly $1 million in public grant funding.
Location
Glenbard Wastewater Authority, IL
Recognition
ACEC Engineering Excellence National Recognition Award

ACEC IL Engineering Excellence Honor Award