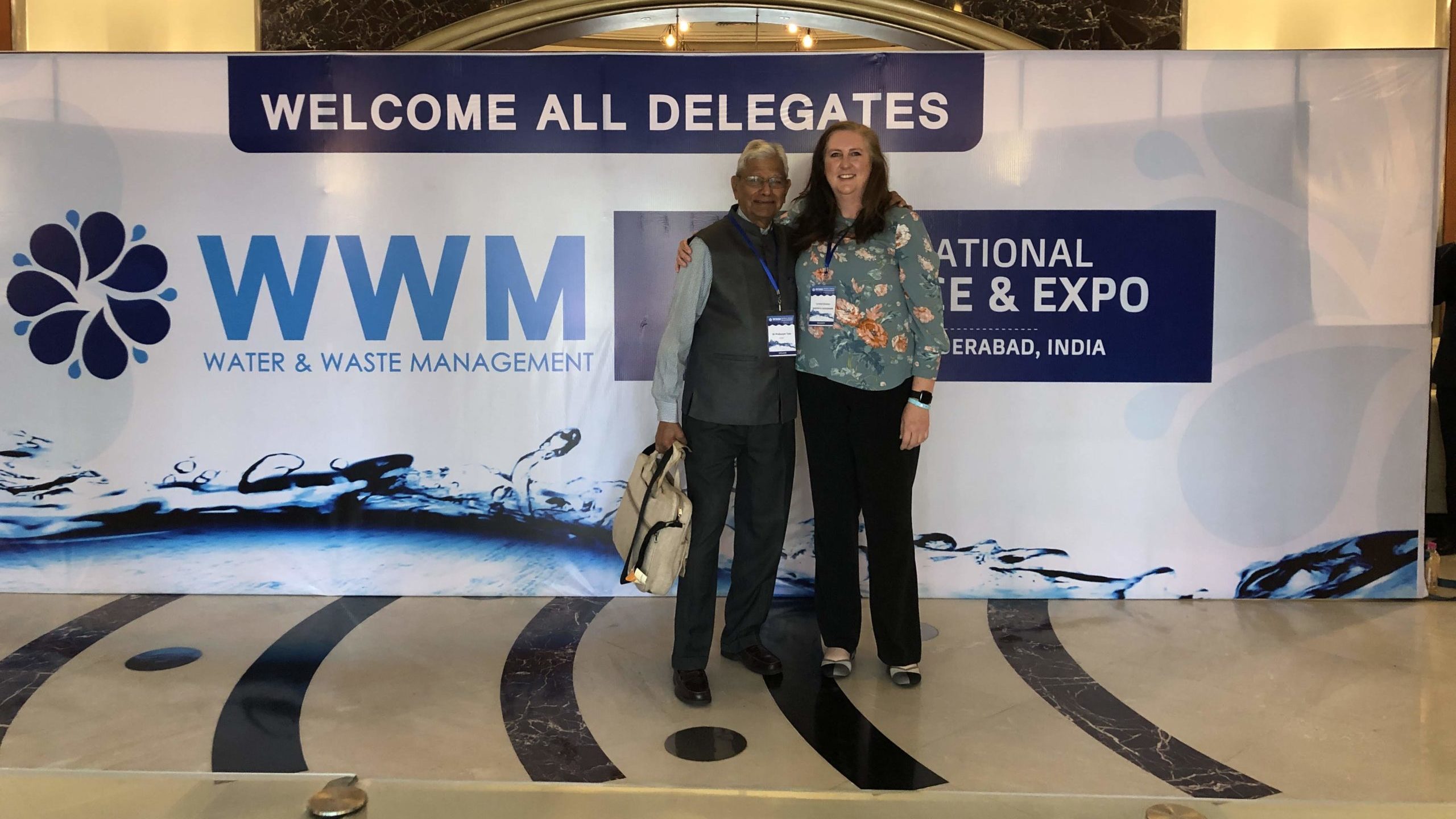 B&W Staff Attends Water & Waste Management Conference
Carolyn Grieves, Crystal Lake Region Manager, had the amazing opportunity to travel to India to present at the second annual Water and Waste Management Conference in Hyderabad, India in February 2020. She was invited to present about the tools used in the United States for Water System Planning and to participate in several panels about women in leadership and careers for women in water and engineering.
Prior to the conference, Carolyn spent a week traveling around the country to learn about the culture, eat delicious food, meet incredibly warm and friendly people, and observe all things water. Along with stunning sites such as the Taj Mahal and the Jaipur Palace, she observed wells, reservoirs, water towers, irrigation systems, water filling stations, piping, and construction projects.
During the conference Carolyn was able to spend time with a global group of speakers talking about water. She learned about the challenges of water, wastewater, and solid waste in India and the ongoing work to tackle these challenges. She was able to spend time with the contingent from Thailand, including the team who spearheaded the 2018 underground cave rescue of thirteen members of the Thailand Soccer Team by lowering the water level.
Another highlight was speaking with the young women from several local engineering colleges who were eager to learn more about careers in engineering and their possible future in water. Another remarkable experience was getting invited to talk about water with Tamilisai Soundararajan, the Governor of Telangana, India during a visit to the Governor's mansion. A very inspiring woman, Governor Soundararajan was also the guest keynote speaker at the conference. Dr. Soundararajan invited the group to discuss initiatives in water and wastewater treatment as well as the engagement of students in the water industry.