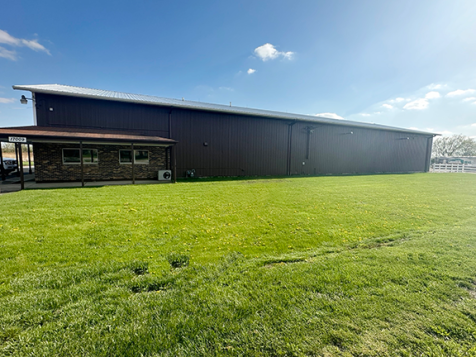 Baxter & Woodman, Inc. Expands with New Office Location in Marengo, IL
Baxter & Woodman Consulting Engineers has announced the opening of a new office location in Marengo, Illinois. The office is located at 17009 Harmony Road.
This new location will also house Baxter & Woodman Natural Resources (BWNR), a rapidly growing subsidiary of Baxter & Woodman, Inc. that specializes in environmental consulting, water resources management, wetland and stream restoration, and other natural resource-related services.
"We are excited about the new office location in Marengo. The expanded space allows us to store additional equipment, provide more training opportunities for staff, while enabling us to maintain our current growth momentum," says Coilin P. McConnell, Manager of Baxter & Woodman Natural Resources. "With this larger and more versatile space, BWNR is well-equipped to meet the needs of our clients and continue to expand our operations in the years ahead."
John V. Ambrose, PE, President/CEO of Baxter & Woodman, said "This move reflects our commitment to investing in our resources and staff, ensuring that we are able to provide in-demand services and innovative solutions to our clients."