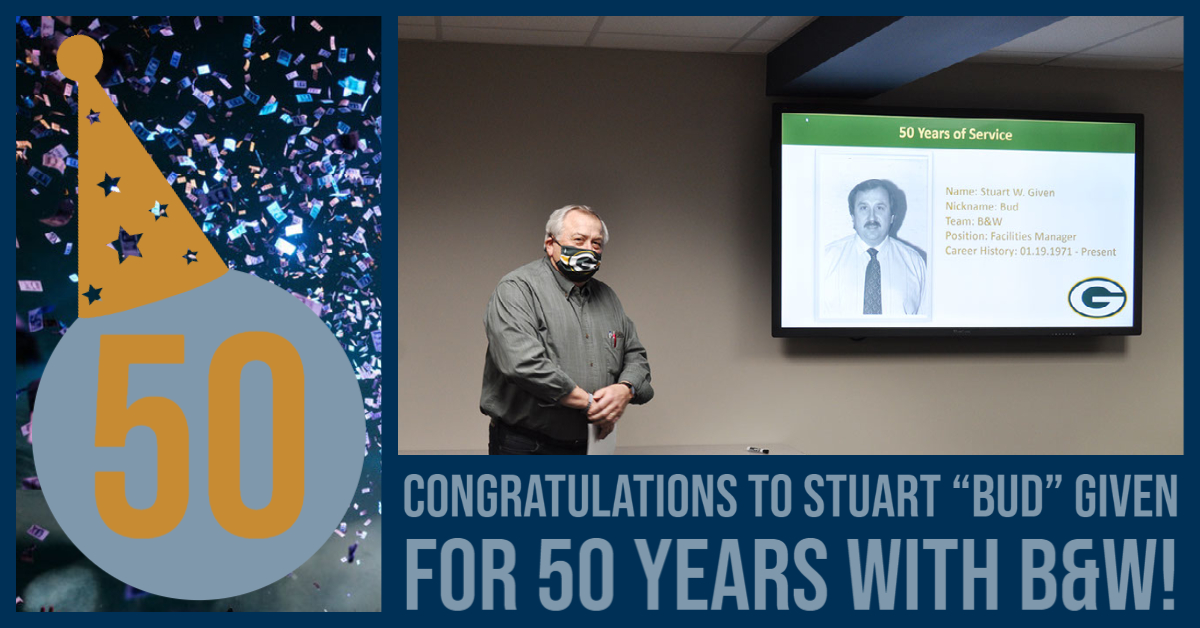 Baxter & Woodman, Inc. Employee Celebrates 50-Year Work Anniversary
Baxter & Woodman, Inc. honored Stuart "Bud" Given, for 50 years of employment with the company. Given is the second Baxter & Woodman staff member to reach the 50 year milestone within the past 2 years. He serves as the company's Facilities Manager and is responsible for preserving the good condition of company infrastructure and ensuring that facilities are safe and well-functioning.
Given joined the firm in 1971 as a draftsman and then moved into the role of survey technician before settling into the position of Facility Manager in 1999.
Given has seen decades of growth at Baxter & Woodman. Throughout the years, Given has led several major renovations during his 50 year tenure.
"Having an employee serve the company for 50 years is truly a milestone," said John V. Ambrose, President and Chief Executive Officer. "Bud's exceptional work and dedication throughout the decades and legacy knowledge of our company and our facilities is irreplaceable."
Given is a lifelong resident of Woodstock, IL.