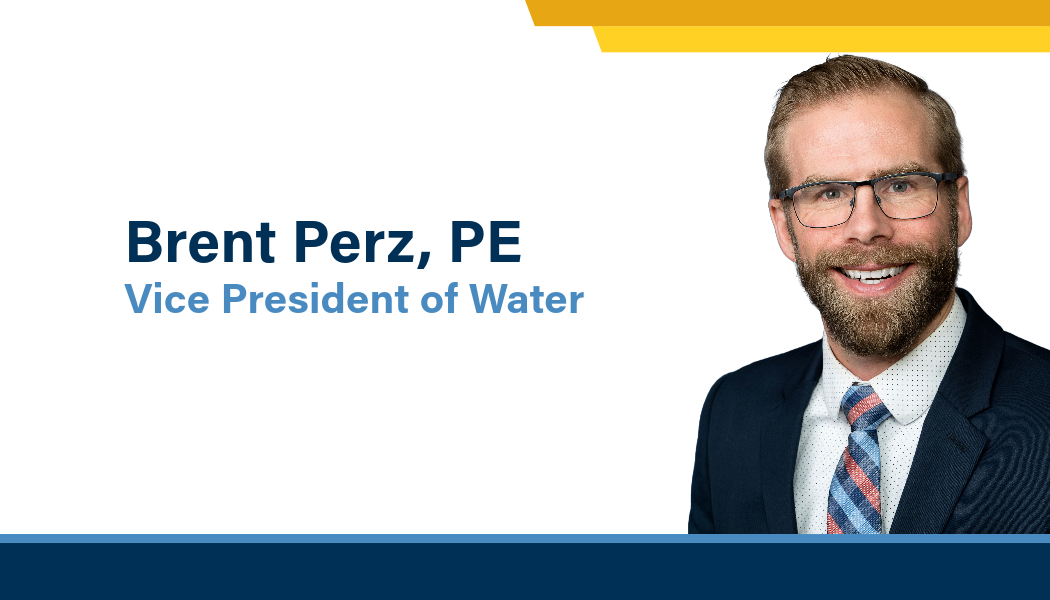 Baxter & Woodman, Inc. Appoints New Vice President of Water
Baxter & Woodman, Inc. proudly announces the appointment of Brent W. Perz, PE, as Vice President of Water. In his new role, Perz will provide strategic leadership, focusing on enhancing wastewater infrastructure, driving innovation, and ensuring the highest standards of water effluent quality.
Perz brings an impressive track record of 22 years of experience in organizational leadership, business development, and project management for wastewater facilities. Perz holds a B.S. in Civil Engineering from Iowa State University and is a Licensed Professional Engineer in the state of Illinois. He is an active member of the Central States Water Environment Association, Water Environment Federation, and Fox Valley Operator Association.
"Brent's expertise and commitment to advancing end-to-end water design, combined heat and power initiatives, and pioneering renewable water strategies align with our dedication to providing resilient, sustainable infrastructure for our clients. We look forward to the valuable contributions Brent will bring as he guides our wastewater-focused endeavors." said Lou Haussmann, PE, Executive Vice President and COO.
Perz is based out of the firm's Crystal Lake, IL office location.