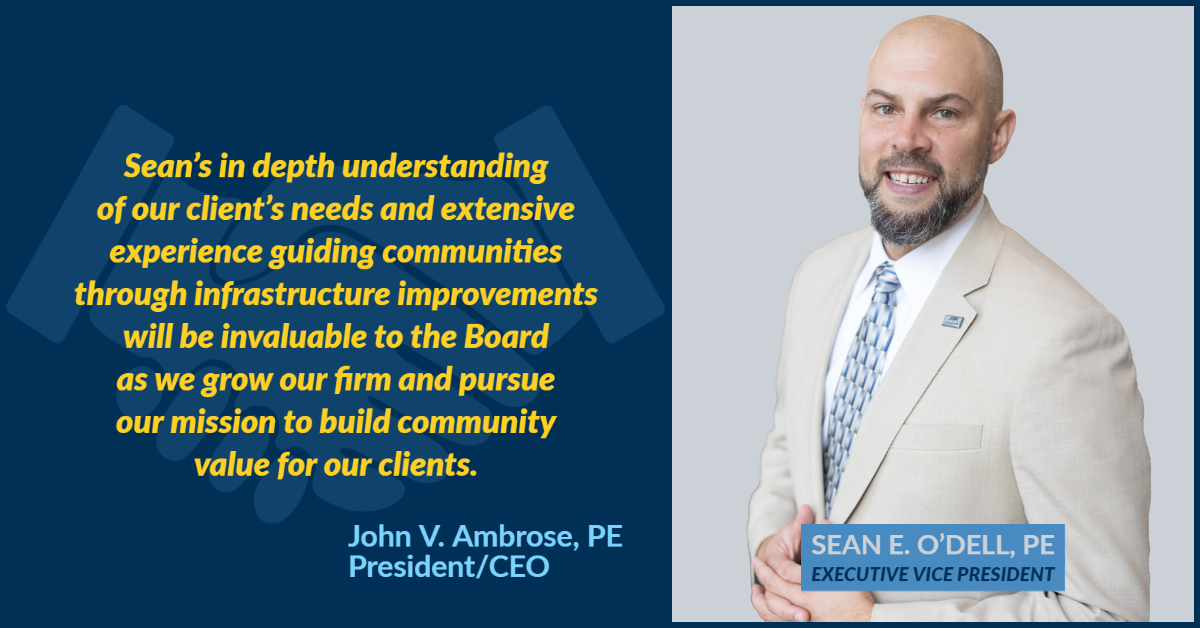 Baxter & Woodman, Inc. Appoints New Director
Baxter & Woodman, Inc. announces the appointment of Mr. Sean E. O'Dell, PE to the Board of Directors by its shareholders at the corporation's annual shareholder meeting on April 22nd, 2022.
Mr. O'Dell is a respected leader with broad industry expertise. Throughout his 20 year career, he has held leadership positions both inside and outside of the firm. Mr. O'Dell currently serves as the firm's Water Group Vice President overseeing the planning, design, and rehabilitation of water and wastewater infrastructure. In addition to his company duties, Sean actively volunteers in various causes within the AEC industry and has held numerous roles in the American Public Works Association (APWA) including Southwest Branch President and Chicago Metro Chapter President, and most recently was elected to serve as Region V Director on the APWA National Board of Directors.
"I am pleased to welcome Sean to the Board." said John V. Ambrose, PE, President and Chief Executive Officer "Sean has an in depth understanding of our client's needs and extensive experience guiding communities through infrastructure improvements. His business acumen coupled with technical expertise in the public works industry will be invaluable to the Board as we grow our firm and pursue our mission to build community value for our clients."