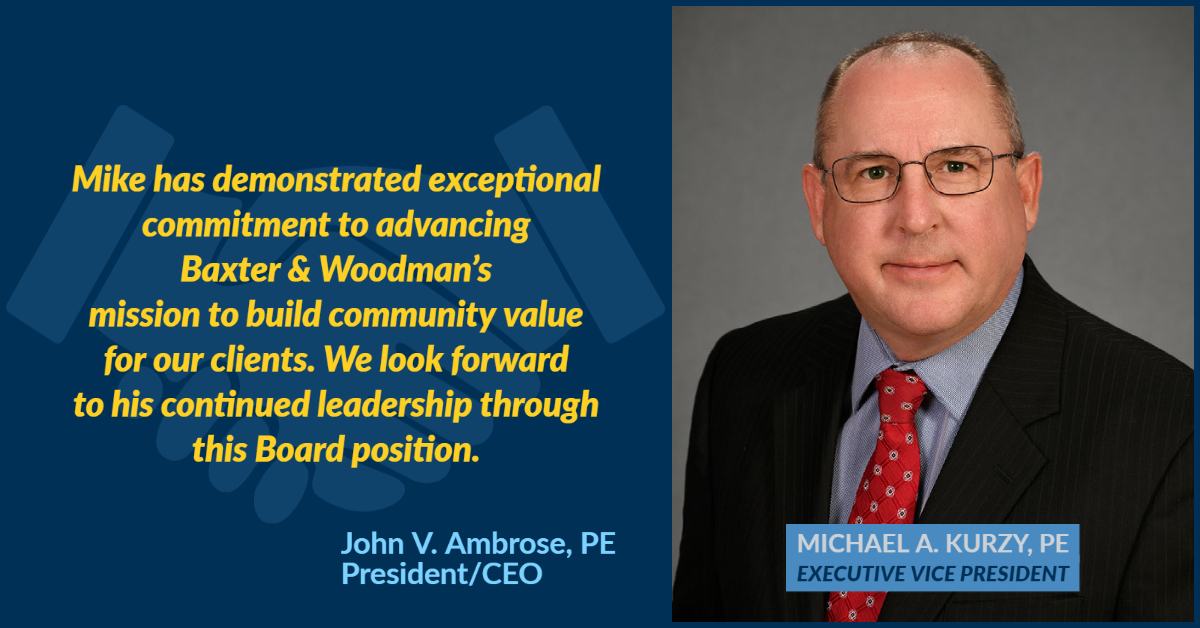 AEI, a Baxter & Woodman company, Appoints New Director
AEI, a Baxter & Woodman company, announces the appointment of Mr. Michael A. Kurzy, PE to the Board of Directors by its shareholders at the corporation's annual shareholder meeting on April 22nd, 2022.
Mr. Kurzy oversees the firm's Texas operations and guides staff from the Houston office location. He has been instrumental in improving organizational process and efficiency in the Region. Mr. Kurzy also supports the firm's Texas business development efforts by fostering existing client relationships, engaging with prospective clients, and identifying growth opportunities throughout Texas. His wide range of service area experience and his professional organization involvement strengthen his commitment to expand our Texas region.
During his 30 year career, Mr. Kurzy has held both managerial and technical roles. He continues to lead project teams in the planning, design, management, and construction of public works projects.
"I am pleased to have Mike join the Board." said John V. Ambrose, PE, President and Chief Executive Officer "Mike will provide valuable input regarding our business priorities as we continue to grow. Mike has demonstrated exceptional commitment to advancing Baxter & Woodman's mission to build community value for our clients. We look forward to his continued leadership through this Board position."