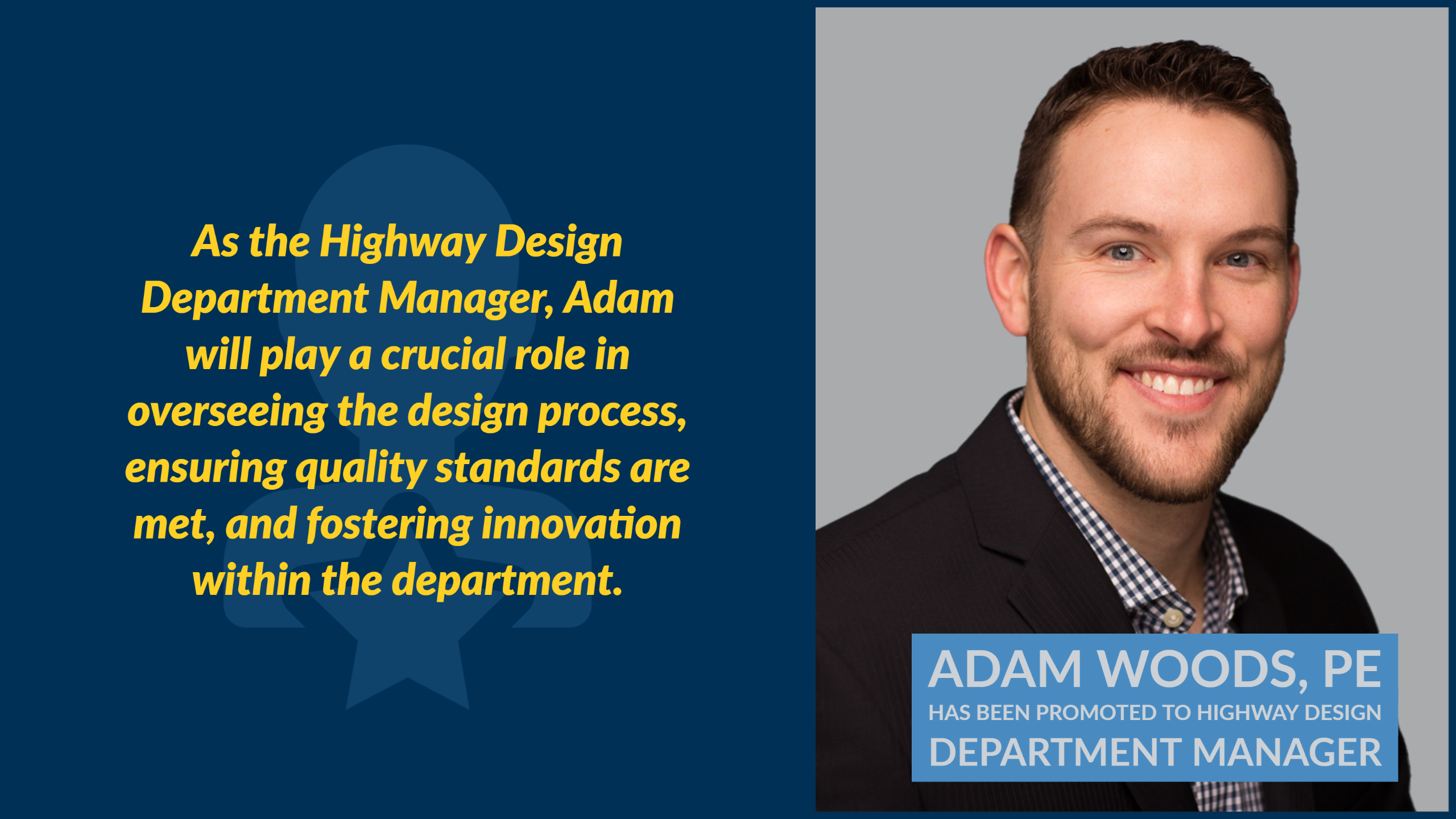 Adam Woods, PE promoted to Highway Design Department Manager
Adam Woods, PE, has been promoted to the position of Highway Design Department Manager. As the Highway Design Department Manager, Adam will play a crucial role in overseeing the design process, ensuring quality standards are met, and fostering innovation within the department.
Woods has been an invaluable member of the firm's Highway Design team since joining in 2012. With 11 years of experience at Baxter & Woodman, Adam has consistently demonstrated his expertise in highway design and his ability to lead and inspire his team. His involvement in numerous high-profile projects has been instrumental in the department's success.
Woods holds a Bachelor of Science degree in Civil Engineering from the University of Iowa and a Master of Science degree in Transportation Infrastructure Systems from the same institution.
"We are excited to announce Adam's promotion," said Lou Haussmann, PE, Executive Vice President and COO. "His exceptional leadership qualities and technical expertise will greatly contribute to the continued success of Baxter & Woodman's highway design transportation department."