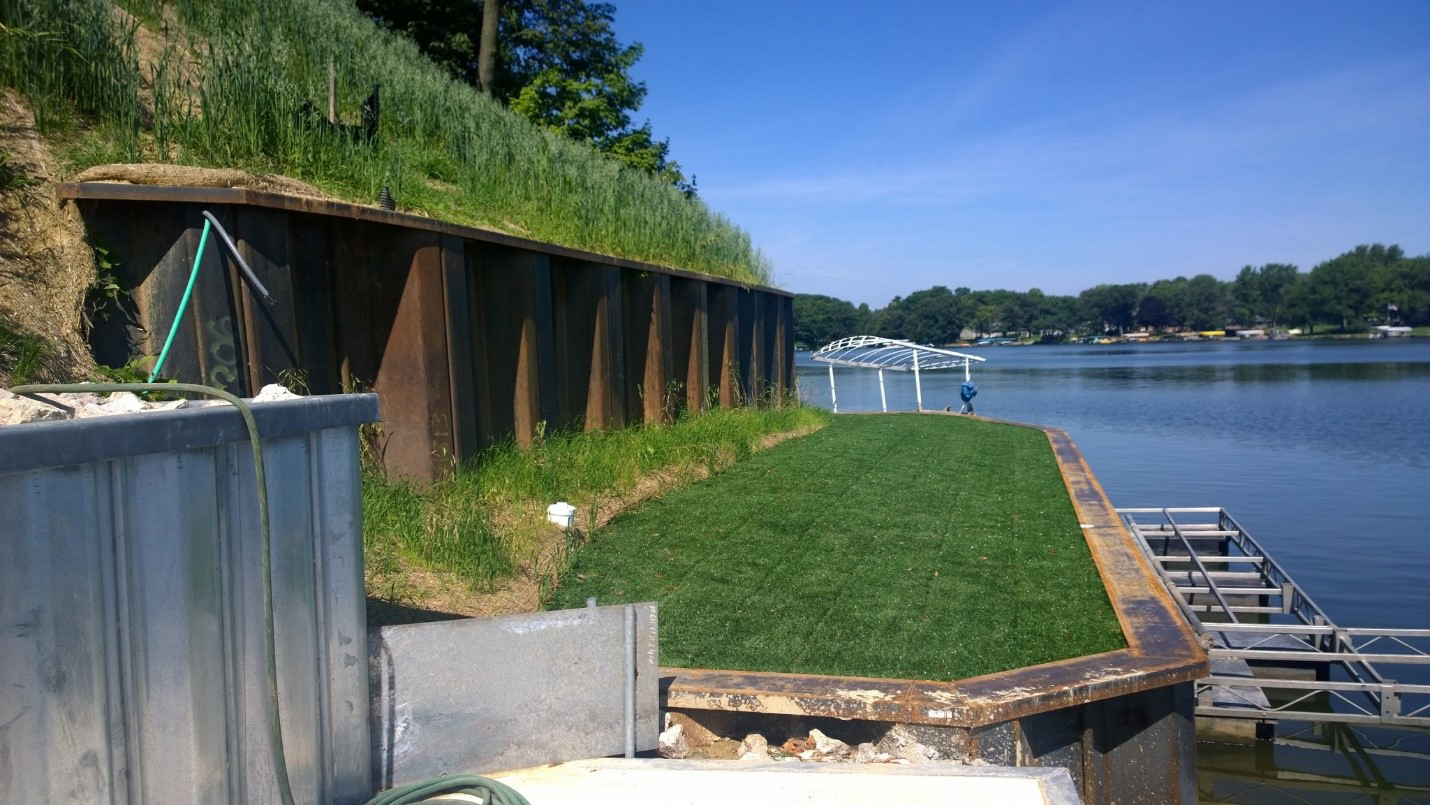 Lake Holiday Shoreline Stabilization
Several properties in the lakeside community of Lake Holiday, Illinois experienced slope failures during a series of severe rain events. Stairways and boat docks were inaccessible after the collapse, and in some cases building foundations were at risk. A group of lake residents contacted Baxter & Woodman to assess the situation, and to design solutions that would restore their properties to a safe and usable condition.
After enlisting Testing Services Corporation to complete a thorough geotechnical investigation, Baxter & Woodman completed topographic surveys and prepared conceptual retaining wall layouts for discussion with the homeowners. The existing slopes were so steep that they could not be re-built to their original grades, so we designed multi-tiered retaining wall systems that would maximize the usable space between the walls.
Each design included a sheet pile sea wall at lake level, and a second wall at a higher elevation. The upper walls were designed as either soldier pile walls or sheet pile walls depending on soil conditions. We also incorporated an underground PVC drainage system into each design, to carry surface runoff down to the lake which had originally been carried by plastic pipes at ground level. Our design team helped coordinate with the Army Corps of Engineers, ensuring the designs met regional permit requirements. The completed work incorporated new stairways and boat docks, with low-maintenance native grasses planted in the areas between walls.
LOCATION:
Lake Holiday, IL