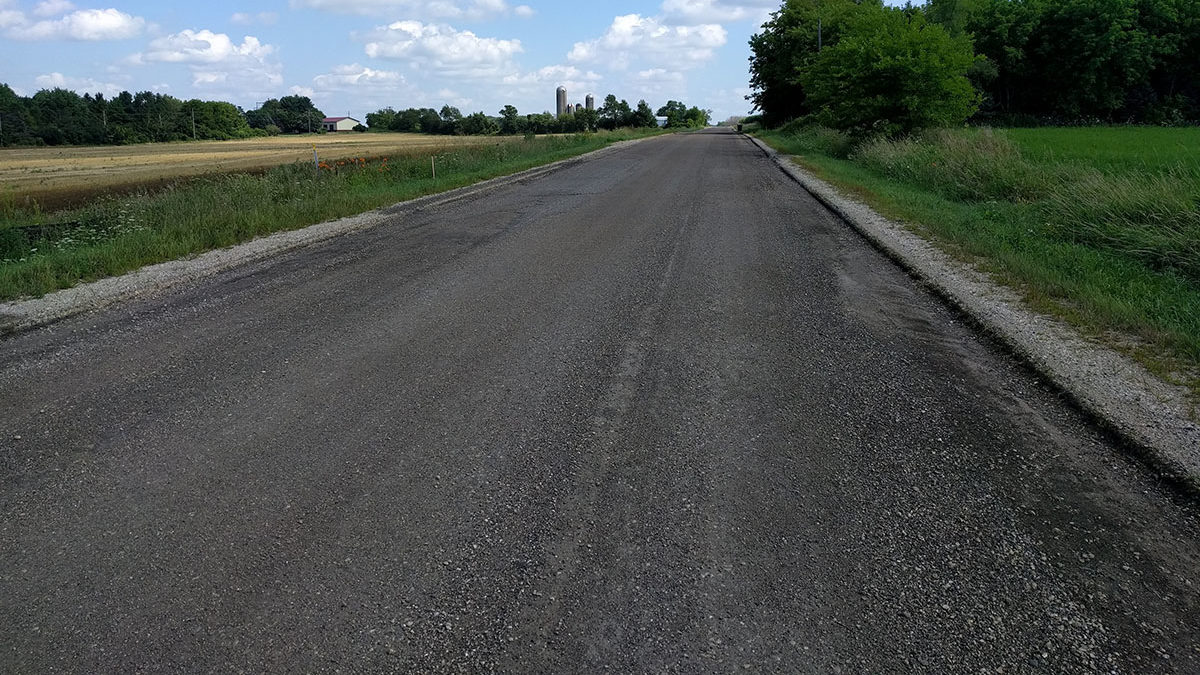 CTH-H Pavement Rehabilitation
Baxter & Woodman worked with Wisconsin Department of Transportation and the Walworth County Public Works Department to recondition CTH H from Voss Road (City of Elkhorn) to CTH A, a total of 4.1 miles all within the Town of Sugar Creek. Reconditioning includes pavement replacement with the roadway base materials and subgrade remaining unchanged. The new roadway pavement and shoulders were constructed on the existing roadbed.
Three intersections with severe intersection angles were reconfigured to improve sight lines and intersection angles (Foster Road, Sugar Creek Road, and Schmidt Road). Mainline and driveway culvert pipes were replaced with new culvert pipes and end walls.
Location
Walworth County, WI