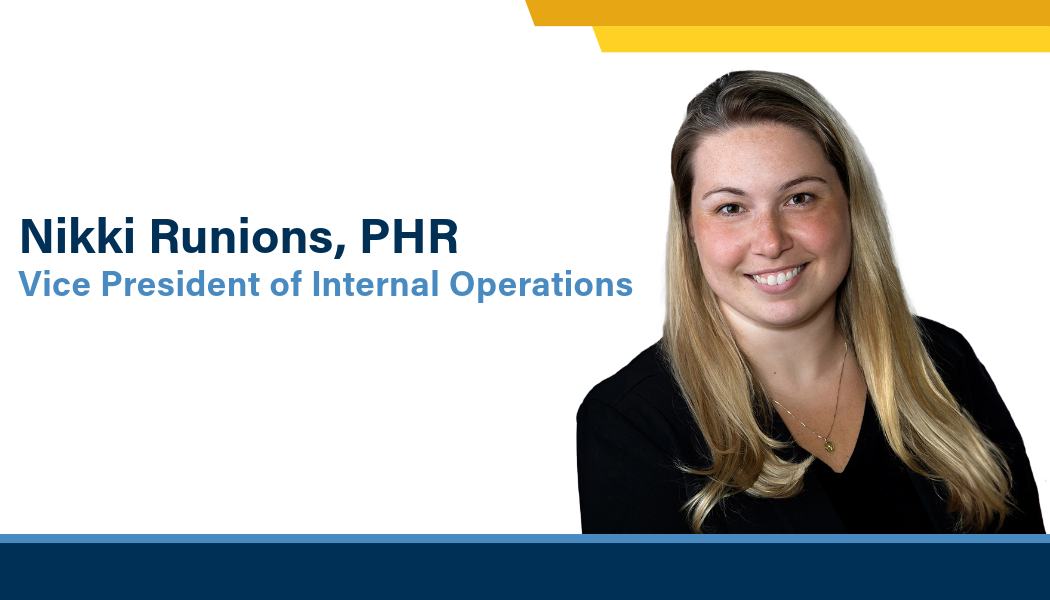 Baxter & Woodman, Inc. Appoints New Vice President of Internal Operations
Baxter & Woodman, Inc. is pleased to announce the appointment of Nicole L. Runions, PHR to Vice President of Internal Operations. In this new role, Runions will steer the strategic vision of the human resources, facilities management and administrative department, with a sharp focus on cultivating an exceptional company culture. Her efforts will concentrate on office atmosphere, internal customer service, talent acquisition, development, and fostering a work environment where every team member feels valued and engaged.
Runions has a wealth of experience in human resources management. With a proven track record of implementing effective HR strategies and championing a positive work culture during her almost 10-year tenure at Baxter & Woodman, she is ideally suited to lead these departments and contribute to the organization's talent management and overall growth objectives.
"We are excited to have Nikki join the executive leadership team as Vice President of Internal Operations," stated Lou Haussmann, PE, Executive Vice President and COO; "Nikki's unwavering commitment to promoting a culture of collaboration and employee development align perfectly with B&W's Core Values. We look forward to the positive impact she'll have in enhancing our corporate success."
Runions, holds a Bachelor of Science in Psychology from the University of Wisconsin – Whitewater and is based out of the firm's Crystal Lake, IL office location.